---
Schedule
I will be speaking at the North Alabama Woodturners Club in Boaz Alabama on July 23rd, 2016. Everyone is welcome there also. Contact me for details if you would like to attend.
We will also be in the Peachtree Woodworking Supply booth again this year at SWAT in Waco, Texas on August 26-28, 2016.
---
A Reminder That This week's Sale Ends Midnight Monday July 18, 2016
Ron Brown's Best Hollowing Combo Rig
Turner's Laser Guide + Savannah Carbide Hook Tool + How-To DVD
Save 27%
Special Limited Time Offer for Steady Rest
Your Choice 10" - 12", or 16"
Save 25% to 33% Now only $127.99 + S/H
Regular Price is $159.99 to $189.99
---
Due to popular demand, last week's sale items are extended through Midnight July 18th, 2016
Turning Tools
Including Specials On Carbide Tools
Savannah 3 Piece Carbide Turning Tool Set
Save 50%
(Compare to EasyWood™)
These are full sized tools, overall length is 21". They are suitable for all of your bowl and spindle turning needs. Replacement cutters are widely available at very reasonable costs.
(Also available individually at substantial savings)
---
Savannah 3 Piece High Speed Steel Turning Tool Set
Save 50%
Regular Price $109.99 - Sale$55.99
---
Savannah 2" Roughing Gouge - High Speed Steel Turning Tool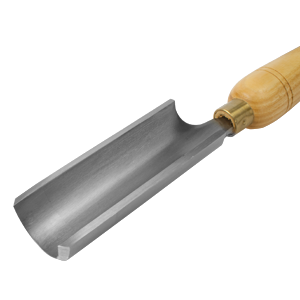 Regular Price $41.99 - Sale$36.99
---
3 Pc Carbide Pen Turning Tool Set 7088
Regular Price $129.99 - Sale $79.99
---
Update - Just Released
I have had a few minutes to work on some new Laser Cut Designs which have been posted on the web site. I think you will really like the Eagle Bust. This kit has four panels all the same - An American Bald Eagle from the neck up.
Since we just celebrated Independence Day, I decided to create a kit with the American Pledge of Allegiance on it. This is a 95% kit meaning the letters are cut deep enough not to go away when you turn the ornament.
I have had some requests for playing card suites also. This Kit has 4 panels, each one has a different suit, red heart, red diamond, black club and black spade.
With vacation season in full swing, we decided to do an ocean theme. This Kit has 4 panels, each one has a different item - Lighthouse, life saving ring, sailboat, ships anchor.
Coming Soon!
Sleigh, Reindeer, Lion Bust, Elephan Bust, Bass, Dear Bust. If there is something special you would like to see for the upcoming Christmas season, please drop me a note.
Also remember that I am offering to make finished Christmas Ornaments for you. More information here.