---
---
When we find ourselves in a one-on-one teaching situation, the natural temptation is to "help" our student to solve the problem. Learning to use any wood turning lathe chisel provides a good example. As long as I can remember, we have taught the A-B-C method. Attach-Bevel-Cut; attach the tool to the tool rest firmly, rub the bevel of the cutting edge, raise the handle to engage to cut.
Actually doing it in one smooth action takes practice, just like riding a bicycle. It is easy once you get the hang of it. I always have to fight the urge to reach over and "help" my student with the motion. I want to learn for them. After all, how hard could it be? The same situation is true with learning the skew chisel. It isn't difficult once you understand. Why then does the skew present so many issues for so many folks? Until the light bulb goes off in their mind and understanding comes, the skew above any other lathe chisel reacts badly to incorrect presentation.
Unless your student understands the lesson for themselves, you haven't succeeded in teaching them the lesson at hand. When it comes to our own children and grandchildren, we would make all of their mistakes for them. We would take the pain ourselves and avoid the consequences mistakes bring. But, that is not how they learn. Show them by example, then let they practice on their own. It is a difficult thing, but it is the right thing to do because that is how they grow and mature.
As a child, I struggled to learn to read and even more with learning math. My mother did her best to teach me at the kitchen table which lead to bouts of screaming and crying, her screaming, me crying. It was painful, but I eventually got it.
Over the course of my business career, I have trained several thousand salespeople and managers in a variety of different businesses. Although the business may change, the most successful teaching methods do not change. I have always been compensated based on performance so it was in my interest to use whatever worked best, regardless of what someone else thought would be a better method. I just did what produced the best results.
Let me suggest a method which I have come to treasure over time because it works magnificently well.
Tell them what you are going to tell them including what they will know when finished.
Show them exactly what you want them to do - actually do it yourself - lead by example
Drill for skill for a specific time period – let the student practice, hopefully until they either get it right or until you are convinced that they are on the right track and will perfect it with more practice.
Have the student show you what they have learned and make needed corrections to their understanding
Summarize, review, reinforce.
When you are called on to be the teacher, I hope you will be patient enough to allow your students to struggle until they get it for themselves because wherever you go, there you are.
Here is my inspiration for this message:
Proverbs 22:6 KJV Train up a child in the way he should go: and when he is old, he will not depart from it.
2 Timothy 2:24 KJV And the servant of the Lord must not strive; but be gentle unto all men, apt to teach, patient,
Proverbs 4:1 KJV 1 Hear, ye children, the instruction of a father, and attend to know understanding.
Proverbs 8:33 KJV 33 Hear instruction, and be wise, and refuse it not.
---
Schedule
I will be speaking at the North Alabama Woodturners Club in Boaz Alabama on July 23rd, 2016. Everyone is welcome there also. Contact me for details if you would like to attend.
We will also be in the Peachtree Woodworking Supply booth again this year at SWAT in Waco, Texas on August 26-28, 2016.
---
This week's Sale Items
Ron Brown's Best Hollowing Combo Rig
Turner's Laser Guide + Savannah Carbide Hook Tool + How-To DVD
Save 27%
Special Limited Time Offer for Steady Rest
Your Choice 10" - 12", or 16"
Save 25% to 33% Now only $127.99 + S/H
Regular Price is $159.99 to $189.99
---
Due to popular demand, last week's sale items are extended through Midnight July 18th, 2016
Turning Tools
Including Specials On Carbide Tools
Savannah 3 Piece Carbide Turning Tool Set
Save 50%
(Compare to EasyWood™)
These are full sized tools, overall length is 21". They are suitable for all of your bowl and spindle turning needs. Replacement cutters are widely available at very reasonable costs.
(Also available individually at substantial savings)
---
Savannah 3 Piece High Speed Steel Turning Tool Set
Save 50%
Regular Price $109.99 - Sale$55.99
---
Savannah 2" Roughing Gouge - High Speed Steel Turning Tool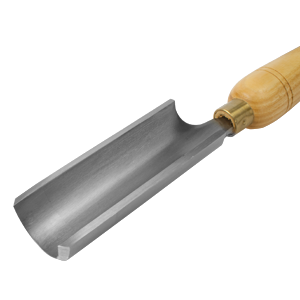 Regular Price $41.99 - Sale$36.99
---
3 Pc Carbide Pen Turning Tool Set 7088
Regular Price $129.99 - Sale $79.99
---
Update - Just Released
I have had a few minutes to work on some new Laser Cut Designs which have been posted on the web site. I think you will really like the Eagle Bust. This kit has four panels all the same - An American Bald Eagle from the neck up.
Since we just celebrated Independence Day, I decided to create a kit with the American Pledge of Allegiance on it. This is a 95% kit meaning the letters are cut deep enough not to go away when you turn the ornament.
I have had some requests for playing card suites also. This Kit has 4 panels, each one has a different suit, red heart, red diamond, black club and black spade.
With vacation season in full swing, we decided to do an ocean theme. This Kit has 4 panels, each one has a different item - Lighthouse, life saving ring, sailboat, ships anchor.
Coming Soon!
Santa Clause, Sleigh, Reindeer, Lion Bust, Elephan Bust, Bass, Dear Bust. If there is something special you would like to see for the upcoming Christmas season, please drop me a note.
Also remember that I am offering to make finished Christmas Ornaments for you. More information here.
Including Bottle Stopper Designs - 50 Plus classic designs. Free PDF